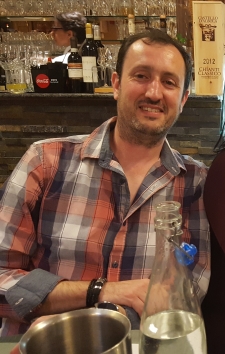 Thanks for visiting. As this is my personal site, there is not much here, however feel free to look around.
Born in Glasgow, Scotland I live about 20 minutes from the City Centre. Many people get confused however, because I have a non-regional accent, as I lived in Cheshire and Sussex when I was a wee lad. It wouldn't take you too long to guess that I have an interest in cars. Also remember, please don't take anything I say too seriously, as I am not always as serious as you might think!
I have spent many years running my own businesses and this has taken me on an interesting life journey of learning and experiences. Meeting people in different settings and with different needs is both challenging and fulfilling.
Additionally I volunteer several hours a week helping CSA and cult survivors. I also am invited to speak publicly around the UK on these subjects.
"Happy Survivor"
You may be wondering what I mean by that, well we all have our own story to tell and there are many who've had it worse than me. I survived child sexual abuse and recently saw my abuser sentenced, and am also a cult survivor. I have mental scars from both these which at times plague me, but for the most part can proudly say I have survived. [Read More]
I am also working my way to becoming a Thriver [read more]